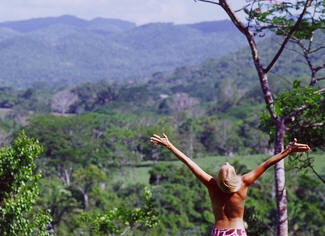 With winter weather upon us and the traffic crunch in this city as bad as it's ever been, it's easy to feel frustrated and set-back. This morning I received an email with 7 ways to create gratitude.
In short:
Just stop
Freeze-frame It
Create a gratitude journal
Replace the words "at least" with "even if"
Change your lens
The three questions: What has surprised me?, What has touched
me?, What has inspired me?
Connect your mind to your body
For the full article, go to
http://publicaffairs.uth.tmc.edu/hleader/archive/MIND_BODY_SOUL/2003/7ways-1124.html
The photo above can be found at
http://www.abundance-and-happiness.com/images/gratitude-quotes.jpg